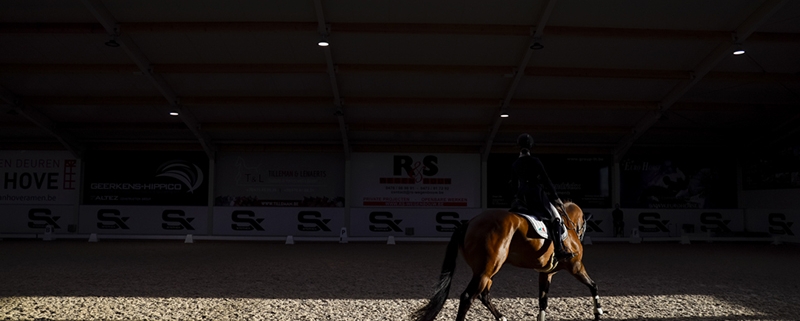 Free livestream during the BC
As announced earlier, it is not possible to come as a visitor to the Belgian Dressage Championship. The participants of the BK are each provided with three access bands, making it possible for them to bring a groom and trainer. For other supervisors it is possible to reserve a table for 6 people. But fans of the sport who would actually like to come and watch the popular event have also been thought of. During the entire event it will be possible to watch live via a free live stream.
Watch and download live
The live stream during the BK will be offered by Equideo. They will be present all five days to livestream the classes that will be ridden in Ring 1 and Ring 2. As a viewer it is free to follow this. It is even possible for the participants to watch their ridden test and download it for free. The livestream will be available on our website, the Equideo website, the Equideo app and live from their Facebook. Don't want to miss out on the Belgian Championship? Then make sure you follow Equideo and keep a close eye on our social media.
https://www.belgiumdressageevents.be/wp-content/uploads/2019/03/CDI-Lier-LIER19L21199-1.jpg
534
800
Equine MERC
https://www.belgiumdressageevents.be/wp-content/uploads/2020/02/Logo-CDI-Lier-Menu-1.png
Equine MERC
2020-09-10 14:25:08
2020-09-14 13:37:26
Free livestream during the BC